OUR FOCUS
Governance and
Peacebuilding
Conflict prevention and peacebuilding
In the Europe and Central Asia region, divided communities continue to live in close proximity, interacting daily despite the legacy of conflict. Some countries, like Ukraine, are still experiencing active armed conflict. In others, such as the Western Balkans, armed conflict is not an immediate risk, but unresolved tensions and the legacy of past conflicts generate persistent fragility and risk. Newly emerging forms of violent extremism also threaten to reverse the development made in the region over the past twenty years, and some countries have also seen significant numbers of citizens joining extremist groups.
While many conflicts in the region may appear small and localized, they present a considerable threat to the wider European and Eurasian security. The risk exists that violent outbreaks can spread quickly, negatively impacting development in the region.
UNDP works to prevent conflict and build peace by:
conducting conflict analysis to understand the causes and drivers of conflict, key stakeholders and entry-points for peace;
supporting long-term development solutions to preventing violent extremism; and
fostering confidence and healing differences in communities living in protracted conflict situations.
Explore more
With #NextGenGov, close to 350 experts gather in Istanbul to discuss governance challenges in the…
The Government of Russia today approved an additional US$8.3 million dollars to support UNDP's youth…
The third International Legal Aid Conference (ILAC) in Georgia highlights global challenges and…
UNDP, UN Women, UNFPA and UNICEF, in partnership with the Government of Kyrgyzstan, are organizing…
Ms. Mirjana Spoljaric Egger officially began her role today as Regional DIrector of UNDP's Regional…
The Government of Denmark will contribute US$9.2 million to support stabilization and governance…
16.5 million people with disabilities in the region strive to live more comfortable and dignified…
Three women activists are part of a growing movement to counter violence against women and girls in…
Medea was left homeless, Boris faced a jail sentence. Legal aid helped them to restrote their lives…
In Ukraine, a mother of a gay son not only comes to terms with her son's identity, but helps other…
In Armenia, the government works to bring inclusivity and equality to the workplace.
For Moldovan farmers separated from their land by a Ukrainian highway, a new border project will…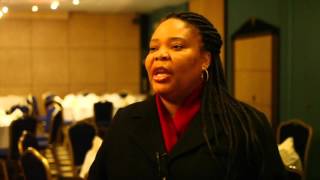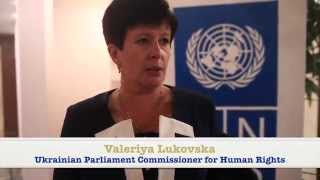 Conflict prevention and peacebuilding efforts are challenged by the fast pace of innovation, which…
ANAMA has cleared over 520 million square metres of Azerbaijani land; destroyed around 800,000 mines…
UN agencies, government, business and civil society join forces to support economic recovery in…
As part of my job, I get to travel across the Europe and Central Asian region and sometimes beyond.…
We often say everyone deserves to have the same opportunities, and everyone should be given a…
Being from Kosovo, and growing up in the 90s, I know intimately the development challenges that…
The regional project Enhancing Regional Cooperation in Processing of War Crimes and the Search for…
As more populations around the globe are displaced due to conflict, poverty, climate change, poor…
While helping to address human rights issues in Central Asia, UNDP also helps to develop strong and…
The study documents the gender differences in the risks that women and men face in respect to small…
Check out the report from our conference "Making Decentralization Reform Work: Opportunities and…
With the entry into force of the UN Convention on the Rights of Persons with Disabilities in 2008,…