OUR FOCUS
Governance and
Peacebuilding
Inclusive political processes
Although there is significant variation between countries, levels of political freedom, openness and accountability in the Europe and Central Asia region are a challenge. The region has seen improvement, and this positive trend is expected to continue with extensive reforms processes underway in countries such as Kazakhstan and Ukraine.
For many countries in the region, the political and regulatory environment for civil society remains difficult, and in several countries is becoming increasingly hostile. In contrast, mass protests in Kosovo*, Ukraine, Armenia and Moldova have demonstrated space for civic engagement by organizations and groups representing a clear demand for change. Despite generally high levels of education and employment levels of women, across the region they continue to be denied access to positions of power and/or leadership, through both active and passive discrimination.
Establishing stronger and more inclusive political processes leads to increased participation and political influence of citizens, more accountable governments and institutions, and stronger, more inclusive societies.
Given how diverse the countries of the Europe and Central Asia region are, UNDP adapts its approach depending on local needs and conditions. Our work includes:
Expanding and protecting spaces for citizen participation in political and public life, with a special focus on discriminated and marginalized groups;
Building the capacities of national parliaments and local assemblies, their Members and Secretariats to successfully carry out their constitutional, law-making, oversight and representation mandates;
Strengthening civil society capacities and skills to act as intermediaries in political advocacy, representation and engagement in political processes;
Advocating for and facilitating the involvement of women in political processes, from electoral processes to decision-making positions.
*References to Kosovo shall be understood to be in the context of Security Council resolution 1244 (1999).
Explore more
With #NextGenGov, close to 350 experts gather in Istanbul to discuss governance challenges in the…
The third International Legal Aid Conference (ILAC) in Georgia highlights global challenges and…
The Government of Denmark will contribute US$9.2 million to support stabilization and governance…
In Georgia, powerful calls for public service excellence come as star robot takes the stage,…
The OGP will review 2,500 governance-related commitments made by 70 participating countries and 15…
Psychologists, social workers, legal advisors will begin to provide free services to survivors of…
16.5 million people with disabilities in the region strive to live more comfortable and dignified…
Three women activists are part of a growing movement to counter violence against women and girls in…
Medea was left homeless, Boris faced a jail sentence. Legal aid helped them to restrote their lives…
In Ukraine, a mother of a gay son not only comes to terms with her son's identity, but helps other…
In Armenia, the government works to bring inclusivity and equality to the workplace.
For Moldovan farmers separated from their land by a Ukrainian highway, a new border project will…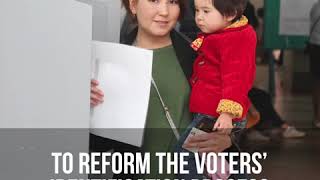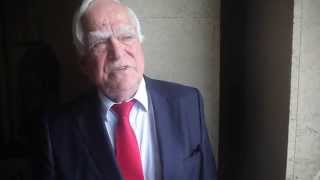 Artificial intelligence is improving our lives, from faster diagnoses to smarter homes to increasing…
Many people around the world say they don't contribute to social causes for fear that their…
Governments around the world are losing the trust of citizens. The civic space is shrinking and the…
Our collective imagination of the Future of Cities is alluring, and dangerously incomplete.
To be ready for the future of human mobility, we need to start changing our thinking about it now.…
When we need them most, governance systems are letting us down. As new trends challenge established…
While helping to address human rights issues in Central Asia, UNDP also helps to develop strong and…
The regional project Enhancing Regional Cooperation in Processing of War Crimes and the Search for…
This guide aims to share knowledge about best practices developed by Ombudsman institutions around…
This guide is to share knowledge about best practices developed by Ombudsman institutions around the…
As more populations around the globe are displaced due to conflict, poverty, climate change, poor…
Check out the report from our conference "Making Decentralization Reform Work: Opportunities and…