OUR FOCUS
Governance and
Peacebuilding
Rule of law, justice, security and human rights
The protection of human rights and fundamental freedoms is highly inconsistent across the region. Effective rule of law, weak national human rights protection systems, lack of democratic policing, politically compromised judicial systems, and a general lack of access to justice are some of the most significant challenges.
While most countries and territories in the Western Balkans have relatively stable democracies, several countries elsewhere in the Europe and Central Asia region continue to be highly restrictive politically.
A legacy of armed conflicts and violence, prevailing impunity for perpetrators of serious crimes, lack of access to justice for victims, and a high number of available and untracked weapons are big challenges to stable development and sustainable peace.
Rates of sexual and gender-based violence remain high, and effective options for accessing immediate protection are often lacking.
UNDP works for improved rule of law. justice, security and human rights by:
supporting governments in strengthening national systems of human rights protection;
developing more effective justice systems together with national authorities;
supporting governments to improve legal frameworks and increase people's access to justice;
promoting a participatory approach to citizen and community security;
supporting efforts to prevent and reduce sexual and gender-based violence; and
enabling societies to recover from the legacy of violence.
Explore more
With #NextGenGov, close to 350 experts gather in Istanbul to discuss governance challenges in the…
The third International Legal Aid Conference (ILAC) in Georgia highlights global challenges and…
The Government of Denmark will contribute US$9.2 million to support stabilization and governance…
In Georgia, powerful calls for public service excellence come as star robot takes the stage,…
The OGP will review 2,500 governance-related commitments made by 70 participating countries and 15…
Psychologists, social workers, legal advisors will begin to provide free services to survivors of…
16.5 million people with disabilities in the region strive to live more comfortable and dignified…
Three women activists are part of a growing movement to counter violence against women and girls in…
Medea was left homeless, Boris faced a jail sentence. Legal aid helped them to restrote their lives…
In Ukraine, a mother of a gay son not only comes to terms with her son's identity, but helps other…
In Armenia, the government works to bring inclusivity and equality to the workplace.
For Moldovan farmers separated from their land by a Ukrainian highway, a new border project will…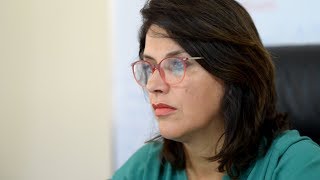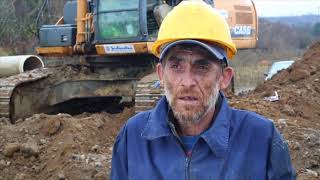 Artificial intelligence is improving our lives, from faster diagnoses to smarter homes to increasing…
Many people around the world say they don't contribute to social causes for fear that their…
Governments around the world are losing the trust of citizens. The civic space is shrinking and the…
Our collective imagination of the Future of Cities is alluring, and dangerously incomplete.
To be ready for the future of human mobility, we need to start changing our thinking about it now.…
When we need them most, governance systems are letting us down. As new trends challenge established…
While helping to address human rights issues in Central Asia, UNDP also helps to develop strong and…
The regional project Enhancing Regional Cooperation in Processing of War Crimes and the Search for…
This guide aims to share knowledge about best practices developed by Ombudsman institutions around…
This guide is to share knowledge about best practices developed by Ombudsman institutions around the…
As more populations around the globe are displaced due to conflict, poverty, climate change, poor…
Check out the report from our conference "Making Decentralization Reform Work: Opportunities and…