OUR FOCUS
Gender equality
Gender equality and democratic governance

Gender equality is a crucial feature of democratic societies. Public institutions have to provide services that advance the human rights of women and men equally and take into account their specific experiences and needs.

Women's political empowerment is crucial to ensuring decisions are credible and legitimate. When women and men share the power to make decisions and lead, the benefits are felt throughout their communities.
Limited or unequal access to justice and legal services, especially during crises and conflicts, can weaken protections for vulnerable groups. A functional law enforcement and justice system is particularly important in preventing sexual and gender-based violence, which remains a pervasive violation of the fundamental rights of women, girls, and members of LGBTI communities.
UNDP works to advance gender equality in access to justice and governance processes by:
Improving women's access to justice and legal services;
Facilitating and advocating for women's participation in governance institutions;
Supporting efforts to prevent and combat sexual and gender-based violence.
Explore more
A new EU €2 million grant supports a UNDP programme enabling Afghan women to graduate from…
During her three-day visit to Azerbaijan, Mirjana Spoljaric Egger, Director of UNDP's Regional…
UNDP's Istanbul Regional Hub is launching with Columbia Global Centers and Koc University a film…
The OGP will review 2,500 governance-related commitments made by 70 participating countries and 15…
Psychologists, social workers, legal advisors will begin to provide free services to survivors of…
The Regional Roma Survey is the first major collection of data on marginalized Roma in Albania,…
Free legal aid is provided to vulnerable people in Kyrgyzstan, where up to 18,091 oral and written…
In Armenia, more women are getting involved in politics, especially at the local level.
A visual tour of the countries of the region to see what we've been working on to reduce poverty and…
Meet a new generation of talent, shaping the future one idea at a time. A Self-Employment Programme…
Anila is one of 700 women who has received free legal aid and counselling services from the Civic…
A journalist, and an active citizen of Sisian in southern Armenia, Srbuhi Grigoryan used to report…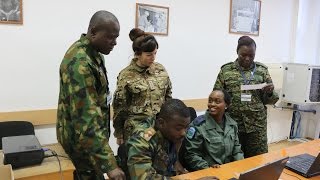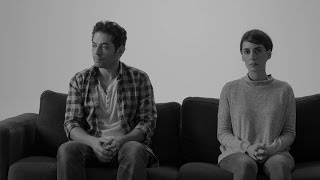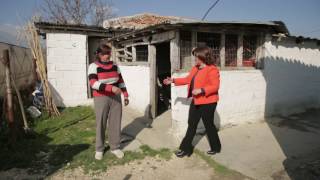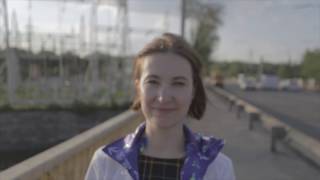 Every border creates its own dynamics, constraining freedom but sometimes allowing new…
The heartbreaking testimonial of a Roma woman reveals how Roma women in the Western Balkans often…
What did I know about Roma? When we started to think about making a virtual reality film about Roma,…
Photographer Jodi Hilton traveled to 5 countries in Europe & Central Asia to document inequalities…
The past 20 years has seen the Europe and Central Asia region undergo tremendous changes. Our…
Do you know who Margaret Hamilton is? Not many do. She was the computer scientist and systems…
This summary report examines ten case studies from different regions of the world to see how New…
The "New World: Inclusive Sustainable Human Development Initiatives" Project develops an inclusive…
In the Eastern Europe and Central Asia region, the legacy of relatively high women's labour force…
The study documents the gender differences in the risks that women and men face in respect to small…
This paper examines UNDP's parliamentary assistance programming and support to existing gender…
Global narratives on inequalities and how best to address them have not yet fully connected with the…