OUR FOCUS
Governance and
Peacebuilding
Local governance and development
For most citizens across the region, local government remains the most accessible level of government. It is the most direct way for people to access basic services, to participate in public processes, and to exercise their rights and obligations.
Effective local governance is at the heart of all efforts to implement the Sustainable Development Goals. Local governments can make a huge difference when it comes to increasing the quality of life of people in both urban and rural settings, reducing inequalities across society, enhancing relations between people and public institutions and providing a platform for the voices of minorities.
While decentralization legislation and policies exist in many countries, fiscal responsibilities have remained centrally controlled. In many cases, local governments are not financially equipped to manage their services. On the other hand, continued fiscal centralization is often justified by weak capacities at the local level.

UNDP works throughout the region to improve local governance and strengthen local democracy by:
Building local capacity to implement the SDGs and anticipate and respond to emerging development challenges such as migration, urbanization and environmental degradation;
Encouraging the active participation and engagement of civil society, the private sector and the public in local decision-making processes and in holding governments accountable;
Enabling effective, innovative, data- and evidence-based planning and monitoring at the local level; and
Helping central governments to develop strategies and plans to devolve power to local governments.
For example, the largest decentralization reform process in the region is currently underway in Ukraine. UNDP has also supported territorial administrative reforms in Albania, where it helped re-design public service delivery mechanisms. In Georgia, UNDP, together with the EU, has assisted the government to adopt the National Rural Development-Action Plan 2018-2020 which will be implemented in close cooperation with local action groups.
Explore more
The Government of Denmark will contribute US$9.2 million to support stabilization and governance…
In Georgia, powerful calls for public service excellence come as star robot takes the stage,…
The OGP will review 2,500 governance-related commitments made by 70 participating countries and 15…
Concluding his two-day visit to Turkey, the Administrator of UNDP, Achim Steiner, called on the…
Apostolos Andreas Monastery has always been a glorious landmark of Cyprus. Now, thanks to a…
During communist rule, Albania was one of the most centralized countries in Europe. When the regime…
In Racha, a renewed focus on sustainable tourism might mean good news for business - especially for…
16.5 million people with disabilities in the region strive to live more comfortable and dignified…
For Moldovan farmers separated from their land by a Ukrainian highway, a new border project will…
In Armenia, more women are getting involved in politics, especially at the local level.
Access to justice in Tajikistan is difficult, especially for poor people and people in rural areas. …
In Albania, local government units are using locally developed open source software to foster One…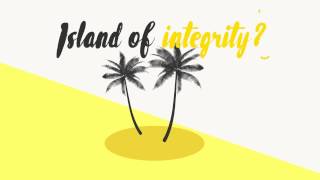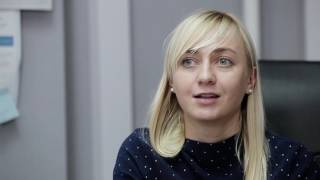 In Europe and Central Asia, 1 in 3 citizens rate corruption as one of their country's main problems.…
Engaging youth in social local activities can breathe new life into their communities. It has…
Worldwide, about one billion people work for public administrations at various levels. In the face…
Many countries in Eastern Europe and Central Asia have made remarkable progress in recent years.…
Countries are increasingly taking ownership of the SDGs agenda. But there are also a number of gaps…
At 10 in the morning, when I arrive in the village of Baitik, it's already 30 degrees and there is…
The regional project Enhancing Regional Cooperation in Processing of War Crimes and the Search for…
As more populations around the globe are displaced due to conflict, poverty, climate change, poor…
While helping to address human rights issues in Central Asia, UNDP also helps to develop strong and…
The study documents the gender differences in the risks that women and men face in respect to small…
Check out the report from our conference "Making Decentralization Reform Work: Opportunities and…